Negotiation: Hong Kong style
Kweethai Neill, PhD, with Steve Stork, EdD, and Commander Gilbert Wong (Hong Kong Police Negotiation Cadre HKPNC)
Tarrant County Association of Mediators (TCAM)
SEPTEMBER 18, 2017, 6 pm   at   Texas A & M Law School, Fort Worth
---
Session
Drs. Kweethai Neill and Steve Stork (TCAM members) went to Hong Kong spring of 2017 and spent some time with the Hong Kong Police Negotiation Cadre learning about how they conduct Hostage and Crisis Negotiations in Hong Kong. Dr. Kweethai conducted a training with local mediators on how to use advanced communication skills to relieve stress and calm themselves before attending a crisis.
While visiting with Commander Gilbert Wong, they had a chance to attend a real crisis. Join Drs. Kweethai and Stork as they share their experiences and some excerpts from Dr. Kweethai's training with HKPNC. Learn how Commander Wong and HKNCP negotiate crises via his PowerPoint presentation.
---
Presenter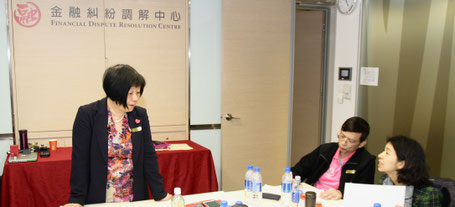 Kweethai Neill, PhD, known to clients as "Dr. Kweethai", mediates intrapersonal conflict to help clients make better choices, then teaches them to mediate conflict interpersonally.

A former academic chair of health promotion, she now practices clinical hypnotherapy, serving as Chief Catalyst for Change. Whether inducing a trance state or applying eastern energy work, her exceptional linguistic abilities bring about better clarity and understanding, leading to unique solutions and better choices.

Fear, anger, pain and trauma cause suffering that leads clients to Dr. Kweethai. Clients change undesirable habits and behaviors as she guides them to make decisions to attain better health and harmony.
In addition to mediating individual, marital, family and business conflicts, Dr. Kweethai offers master level hypnotherapy and communication skills training in Roanoke, TX; Malaysia and Hong Kong.

Dr. Kweethai is a highly skilled negotiator and mediator. She's also a popular speaker and trainer at professional conferences across the United States.
She is author of "Hypnotherapy, An Alternative Path to Health and Happiness" and other titles.